Speed Plus Accounting Software
A Complete Business ERP Software that caters to every need of modern day business tycoons. Designed to help you eliminate all the complexities in business automation like organizing your Financial Accounts, Powerful Inventory Control, Label Printing, Cheque Printing, Illustrative Log Book, Window Based / DOS Based Printing, With Inventory / Without Inventory Accounting, User-definable Optional Fields in Masters and Vouchers, Export Facility for each report to MS Word, Excel, PDF, Wordpad, HTML, SMS Plugin, Unlimited Fully Configurable Invoice Formats, Multi Company management, Intelligent Outstanding Analysis.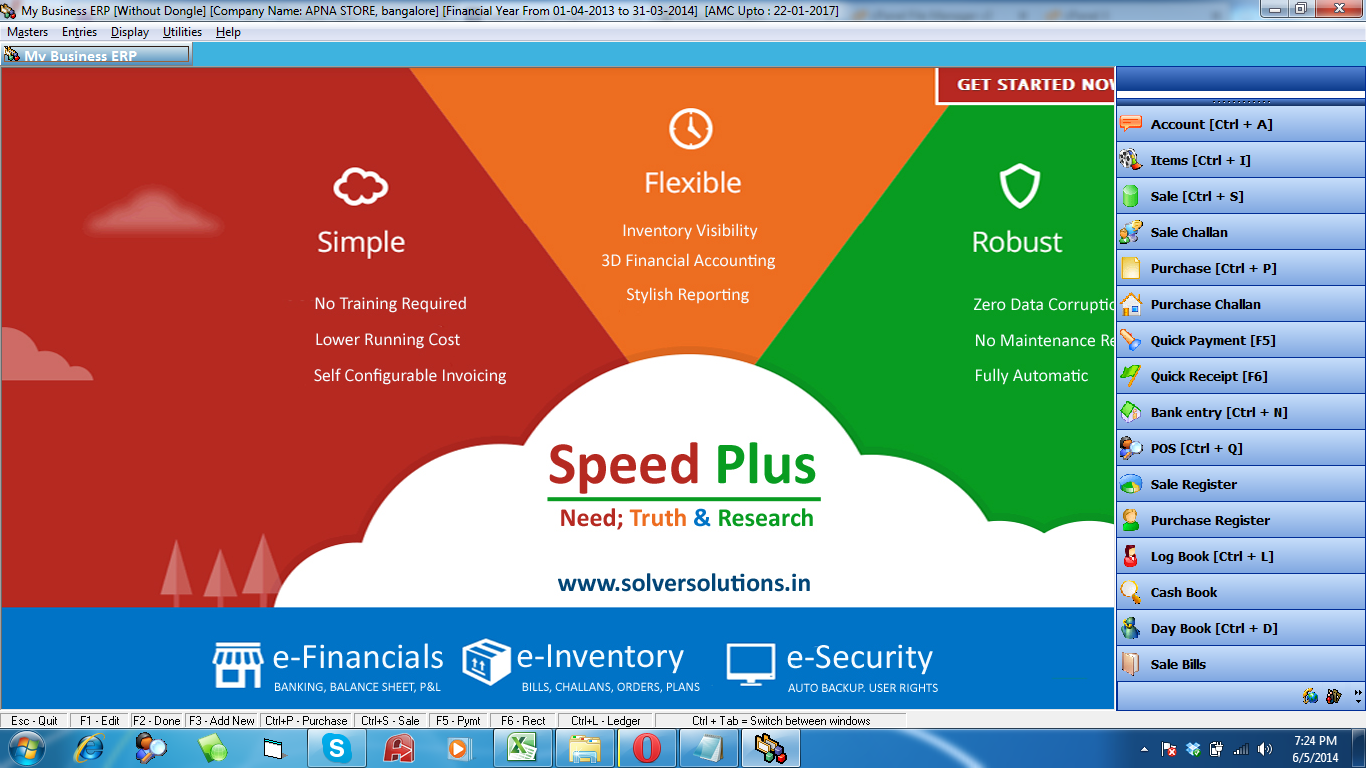 This means you will not have to spend your valuable time sweating over details of any inventory related or accounting related issue. With "Business ERP", you need to ensure the accuracy while keying in your invoices, thereafter all documents, reports and statements will be generated automatically. Provides upto date information at your fingertips, keeping you better informed, helping you make quicker business decisions.
Our Business ERP Software is a new generation user-friendly software, which can be used and installed without any prior knowledge of accounting or software training. The new Release has been considerably enhanced with new features like increased security, more user friendly, Windows Vista compatible, etc. without any compromise on the fundamental principle to keep it the Simplest, Easiest and Reliable software for Billing, Stock Management & Accounting.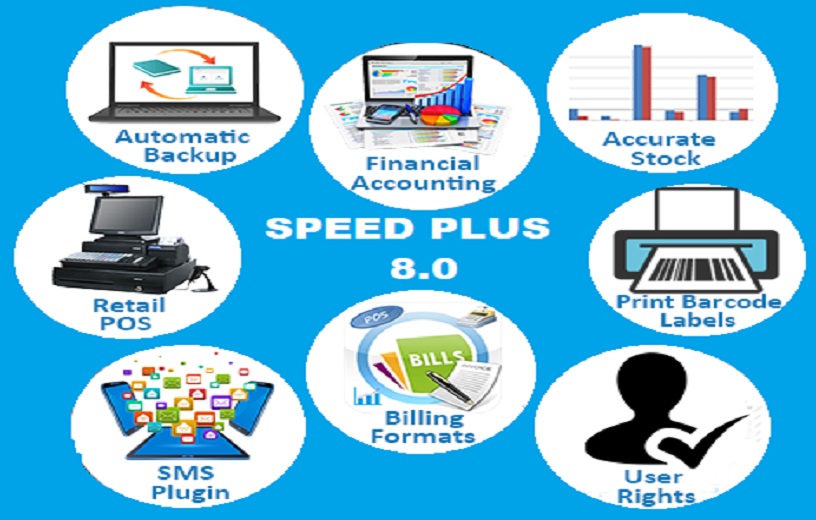 Our software also changes the concept of an Inventory and Accounting Software with its Simplicity and Easy Customization of Invoices, Easy Export of Reports to Excel, Simple Masters creation, Dual Menu, User friendly Edit Window, Barcode Processing, Drill downs, Windows GUI, Quick search for all Vouchers, short cut keys for easy work process, built in Quick Reference & Help, etc. It has opened new possibilities for Inventory and Accounting and can be used by all segments of business like General Traders, Distributors, Super Markets, Electrical and Electronic shops, Computer Dealers, Retail and Hardware shops, CD & Bookshops, Accountants, Sales Tax practitioners, etc.